Pristine Seas is a project created by National Geographic's Explorer-in-residence Dr. Enric Sala, to explore, document, and help protect the last wild places of the Ocean. By combining science, storytelling, economics, and policy, Pristine Seas has successfully worked to protect 16 unique marine ecosystems all around the world, covering a total area of 5.1 million square kilometers.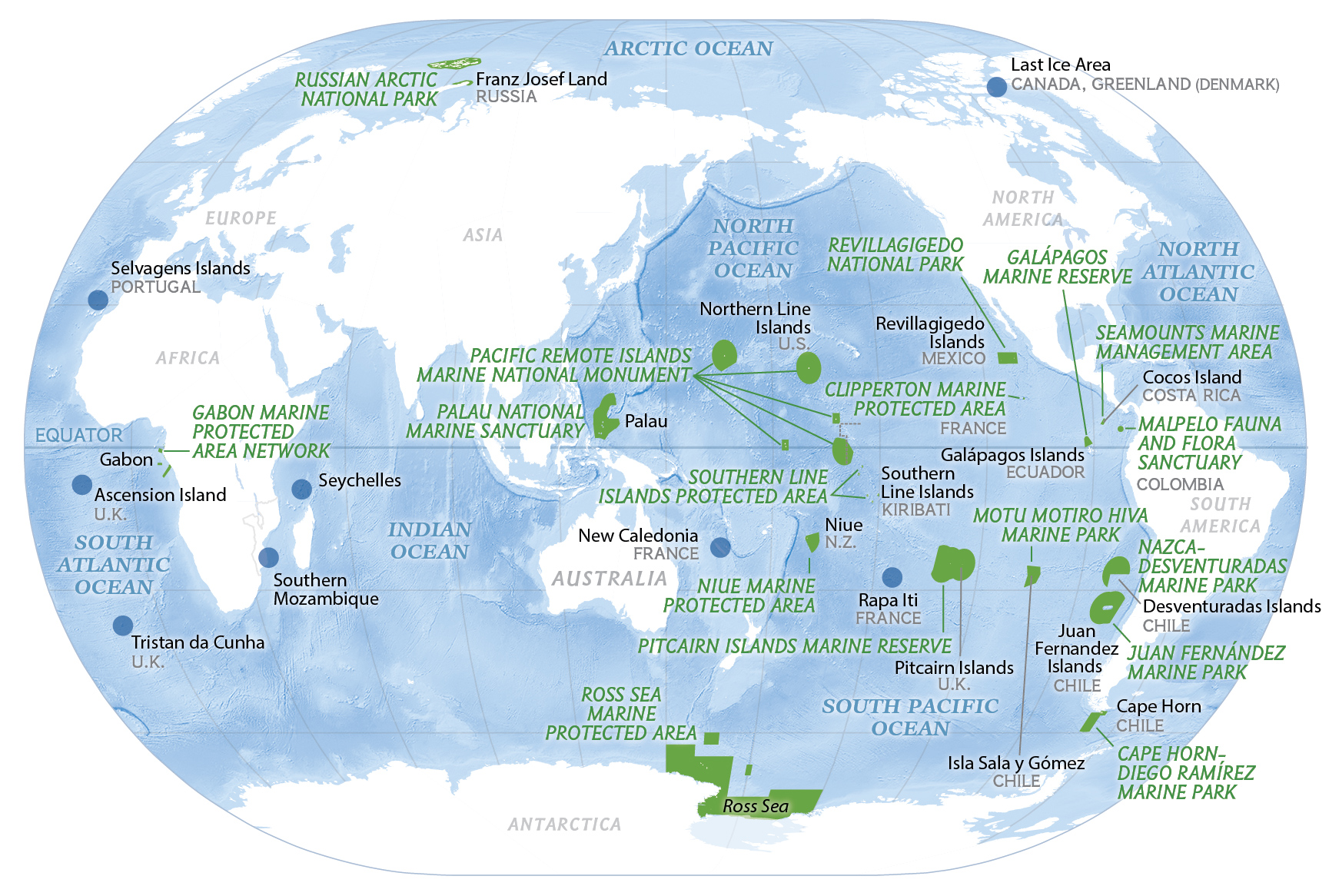 An important component of our work is to provide governments, not only with the ecological arguments to protect a special place, but also with the economic challenges and opportunities of creating a marine reserve. Usually, fisheries represent the most important challenge to overcome because reserves may directly displace their activities and affect the economic returns in the short-run. Therefore, having a good understanding of the distribution and intensity of fishing activities within a region of conservation priority is critical to assess the costs and trade-offs of designating a no-take marine reserve.
Traditionally, however, information of fishing grounds, effort, and catches is rarely available and it is heavily guarded by the fishing industry; making the decision making process nontransparent. Now, Global Fishing Watch is allowing us to bring transparent data to the negotiating table and to objectively assess the potential impacts of a marine reserve on the fishing industry. This has been critical to advance the implementation of marine reserves in many of our recent expeditions, including: Clipperton Atoll Marine Protected Area (France), Niue Marine Protected Area, Revillagigedo National Park (Mexico), Juan Fernández Marine Park(Chile), and Cape Horn - Diego Ramirez Marine Park (Chile).